Custom Window Treatments in San Tan Valley, AZ
San Tan Valley, AZ. is located at the foothills of the San Tan Mountains Region with beautiful scenic views of the mountains, deserts, abundant wildlife, and hiking trails. The homes in this area of the state generally have several very large windows to observe the beautiful views outside, and this dictates that they need high-quality window coverings to reduce heat in the homes.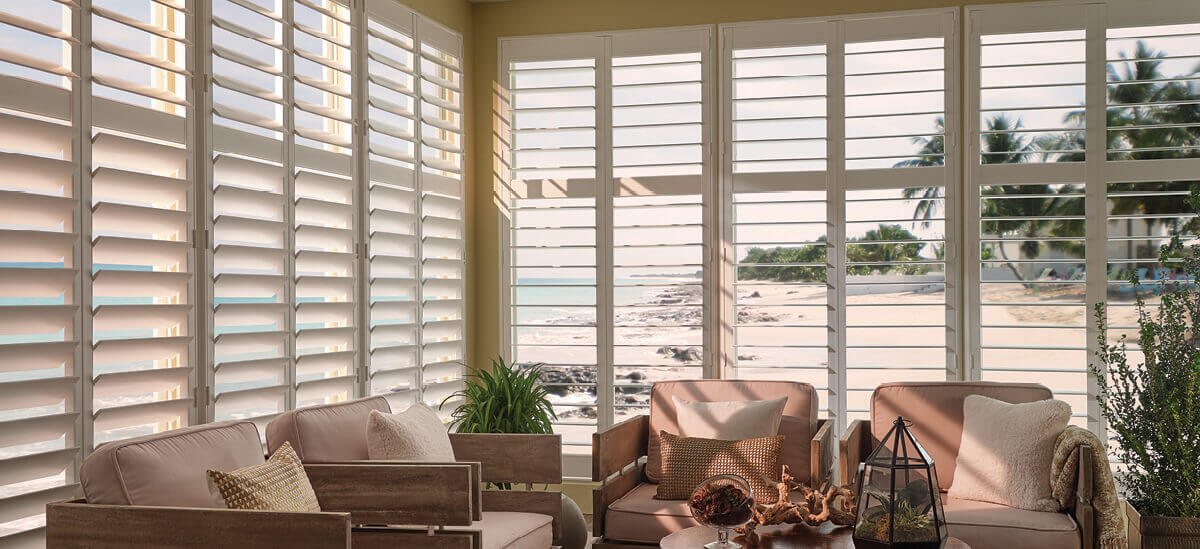 Best Blinds & Sexy Shutters in Arizona
San Tan Valley's Go-To Destination for Window Treatments
At Best Blinds & Sexy Shutters, we provide the largest selection of the highest-quality window treatment products for homes and businesses. We specialize in long-lasting custom shutters, beautiful blinds, and stylish shades in many different styles to suit your taste. We offer you solutions to meet all your window shading needs and to fit in with your specific style. We only carry the top manufacturers' products, and most come with a lifetime warranty to give you peace of mind for many years to come.
Choosing the perfect window treatments can be quite overwhelming with so many products on the market. At Best Blinds & Sexy Shutters, our experienced team members are here to make the process easy for you. We work with you from your initial consultation, through the fabrication process, and we also professionally install your window treatments for you.
If you are ready to upgrade to the newest types of window coverings and transform your windows, contact us to request an appointment today. We look forward to meeting you!
Blinds, Shades, and Shutters for a Stylish and Updated Home
Elevate the appearance of your San Tan Valley home with the highest quality window covering products from Best Blinds & Sexy Shutters. Our products are all hand-crafted with attention to detail to offer you complete functionality and durability to last for years. Ad privacy, security, and expert lighting control with our high-quality window treatment products.
We have a large selection of blinds including vertical blinds for your large windows and doors, roller blinds that are highly customizable, and beautiful faux wood blinds to add elegance to your windows. Our custom blinds are made to be long-lasting while adding style, beauty, and privacy to your home.
Roller shades are a practical solution that is very stylish while giving you privacy and managing your lighting and heat gain. Choose from literally thousands of fabrics and materials in any color, pattern, or theme you can imagine. Roller shades can be customized to match any decor you may have seamlessly.
Our custom shutters are handcrafted with the finest materials to instantly upgrade your windows. They are extremely durable and offer you the best in performance with a lifetime warranty
San Tan Valley, AZ is loved for its diversity by tourists and residents. Schnepf Farms is the largest organic peach grower in the state with an epic Fall Pumpkin Festival. MD Ranch offers horseback riding through the beautiful mountains and desert area and there are abundant trails to hike and mountain bike on with your family and friends. San Tan Valley is about 46 miles southwest of Phoenix if you crave big-city shopping and amenities.
Best Blinds AZ & Shutters is super awesome! They worked hard and the end result was great! Over the years we have become such good friends with their family that they offered us a discount too. They're super awesome, and I know if you choose Best Blinds AZ & Shutters, you won't regret it!
We loved working with Josh at Best Blinds AZ! He was helpful, honest, well priced, and not to mention so friendly and easy to have in our home and do business with! I am in love with the blinds he installed for us and I cant believe how when they came within a few weeks he was over the very next day to install. We appreciated working with him and cant recommend him enough!
Josh installed new roller shades in our home yesterday and we're so happy about it. We were nervous to choose the Power Wand instead of the remote automation, but it saved us hundreds. Now we are ordering our shutters through Best Blinds AZ & Shutters too!
Now this is a guy you can trust! When most guys would try to talk you into the more expensive option, Josh heard what my needs were and helped me find the more affordable option. I ended up UNDER budget for my windows! He's professional, trustworthy, and does great work! I wholeheartedly recommend!!!!
It was a good experience working with Josh. He is very accommodating, and get things done quickly. Very good service. Recommend his service if you are looking for someone to work on blinds.
I would highly recommend Josh from Best Blinds. He was very knowledgeable and professional. I am so happy he was able to fix my traverse rod. He was prompt and personable as well.
Josh, the owner, is an incredible person! He is as focused on the customer, with his outstanding people skills, as he is on providing a topnotch product! It was a delight to spend time with him, and I cannot wait for my shutters to be delivered at the beginning of April. The price is right! The quality and attention to detail is right! Josh and Best Blinds AZ is the right person/company to provide excellent service and window treatments. You need not look any further!
I reached out for an estimate early (7am) on a Tuesday. Josh contacted me immediately same day & arrived at my home promptly at 9:30 am as we scheduled. He took the measurements quickly, educated me on properly hanging pictures/curtains etc., and even gave me a lay of the Arizona land since I just moved here. I highly recommend him for his professionalism, knowledge, attention to detail and efficiency. Thank you so much Josh, I truly appreciate your assistance & will be referring you to anyone looking for some quality assistance.
Call us today & Get a FREE ESTIMATE.
We are very grateful to Best Blinds & Sexy Shutters in East Valley, AZ to serve you and help you with all your window treatment solutions. The perfect window treatments for your home are very important to meet all of your needs as well as to beautify your home. Choosing us as your premier window treatment company in the state will ensure that you have many different options.
Contact us today to schedule an appointment for a FREE in-home consultation with a highly experienced designer. We look forward to working with you to create something unique and special!